Trade is Part of the Solution to Climate Change
May 16, 2022 @ 11:00 am

-

12:30 pm

EDT

Start time where you are: Your time zone couldn't be detected. Try reloading the page.
Contents
Event Information
While trade exacerbates climate change, it is also a central part of the solution because it has the potential to enhance mitigation and adaptation.
This event will explore the different ways in which trade and climate change intersect, with a focus on the impacts of, and adjustments to, climate change in developing countries and how future trade opportunities will be affected by both the changing climate and the policy responses to address it.
Hear from World Bank economists Paul Brenton and Vicky Chemutai who are authors of the report: The Trade and Climate Change Nexus: The Urgency and Opportunities for Developing Countries.
Paul and Vicky will confront several myths concerning trade and climate change and show that suitable trade and environmental policies can offer effective economic incentives to attain both sustainable growth and poverty reduction.
To join the event discussion, click the event link to the right when the event begins.
---
The first hour of the event will be spent in a roundtable format with short, informal presentations, dialogue among speakers, and Q&A from all participants. This will be followed by a virtual coffee break for up to 30 minutes during which participants can mingle with speakers and others in small groups on an innovative virtual platform.
This roundtable is the second in a series that examines priority issues of current foreign assistance programming focused on inclusive, sustainable, resilient economic growth. These roundtables are organized by the International Development Arena, which is a new initiative from International Development Group LLC (IDG).
---
Speaker Bios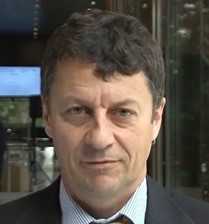 Paul Brenton
Lead Economist in the Macroeconomics, Trade and Investment Global Practice of the World Bank
Paul focuses on analytical and operation work on trade and regional integration. He recently co-authored the World Bank reports on Reshaping Global Value Chains in Light of COVID-19: Implications for Trade and Poverty Reduction in Developing Countries and The Trade and Climate Change Nexus: The Urgency and Opportunities for Developing Countries and the joint World Bank-WTO report on The Role of Trade in Ending Poverty. He joined the Bank in 2002, having previously been Senior Research Fellow and Head of the Trade Policy Unit at the Centre for European Policy Studies in Brussels. Before that he lectured in economics at the University of Birmingham in the UK. He has a PhD in Economics from the University of East Anglia. A collection of Paul's work has been published in the volume International Trade, Distribution and Development: Empirical Studies of Trade Policies. Many of his research and policy papers are available here.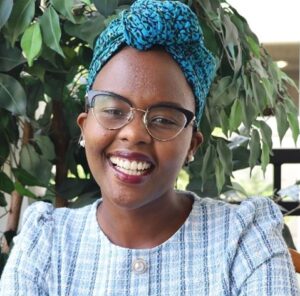 Vicky Chemutai
Economist (under the Young Professional Program) with the Trade and Regional Integration Unit of the World Bank
Vicky's focus area is on analyzing the dynamics of international trade and its interactions with global issues which include, inter alia, climate change concerns. Specifically, her interest is in understanding countries' evolving comparative advantages, the challenges to green technological adoption and the opportunities that exist in the low-carbon transition. Countries are highly heterogenous in nature and thus often require tailored climate change mitigation and adaptation reform packages. Prior to joining the World Bank in 2017, she worked with governments keen on using international trade as a conduit for structural transformation at the World Trade Organization. Vicky has co-authored publications in the area of trade policy and its impacts on countries' development – the most recent being the "Trade and Climate Change Nexus: The Urgency and Opportunities for Developing Countries." She has lectured at the International University in Geneva (IUG) in the fields of trade and statistics and holds an MSc in International Trade Policy from Lund University (Sweden); an Advanced Post Graduate Diploma in International Trade Policy and Trade Law from the Trade Policy Training Centre in Africa (TRAPCA) (Tanzania); and a BSc in Quantitative Economics from Makerere University (Uganda).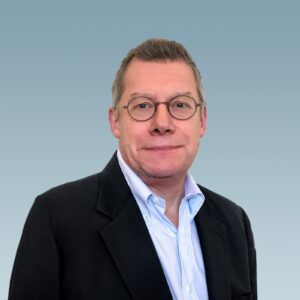 Robert Kirk
Moderator
Senior Vice President for Economic Programs and Chief Economist at International Development Group LLC (IDG)
Robert's areas of expertise include economic development, trade policy, multilateral and regional trading agreements, institutional strengthening, and regulatory reform. Prior to joining IDG, he consulted for the World Bank, served as Senior Vice President for AECOM International Development, was Chief of Party for the USAID Southern African Trade Hub, worked on projects funded by European Union and UK DFID, and was a Principal with The Services Group. Robert holds a PhD and B.Sc. in Economics from the University of Salford in Manchester, England.
---
---
Group Feed: the Latest from International Trade and Regional Integration Group