Symposium on Advancing Open RAN
June 29, 2022 @ 8:00 am

-

12:00 pm

PST

Start time where you are: Your time zone couldn't be detected. Try reloading the page.
Event Information
Looking for the Symposium? Click here to access the Zoom link and enter the event!
As the world moves rapidly towards the Internet of Things (IoT), it is crucial to explore USAID's digital sector objective of an open, interoperable, reliable, and secure internet and vibrant digital economy.
Open Radio Access Network (O-RAN) technology is a vital part of achieving this shared vision. O-RAN will lower access costs by increasing competitive vendor diversification. O-RAN is an especially attractive solution for greenfield network expansion, such as for rural communities. It is also ideal for cutting-edge private 5G environments, such as for factory automation and port logistics.
This event, which will officially launch the Asia Open RAN Academy, will be a Symposium that brings together the foremost thought leaders and practitioners from every segment of the O-RAN movement. The Academy is being established in the Philippines, with a centralized curriculum but a decentralized network of teaching institutions with O-RAN certified instructors that will offer academic credits and professional continuing education throughout the Indo-Pacific region.
The Symposium will offer a way forward to spur workforce development so that Mobile Network Operators (MNO) will be able to hire engineers fully equipped with the skillsets demanded by our rapidly evolving network service environment.
The Symposium will run from 8:00AM to 12:00PM Philippine Standard Time, including a live demonstration of multivendor Open RAN interoperability, via VPN from the Community Lab operated by Telkom University in Bandung Indonesia. A similar lab will be established in the Philippines, to ensure students receive hands-on training as part of their learning experience.
---
Speaker Bios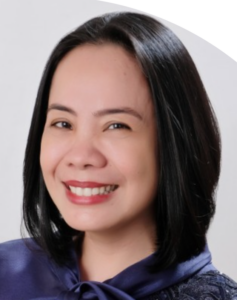 Mishell Lawas
IECEP & Mindanao State University
Dr. Mishell D. Lawas is the Vice Chancellor for Academic Affairs at Mindanao State University-General Santos City. Her academic rank of Professor VI, and has 16 years as an accomplished academician, accreditor, and administrator. She obtained her Doctor of Engineering at MSU-IIT, Iligan City. Dr. Lawas is a Professional Electronics Engineer with expertise in Electronics Engineering Design for Auxiliary Equipment. She is a staunch advocate of the Philippine Electronics Code. Presently, Dr. Lawas is the National President of the Institute of Electronics Engineers of the Philippines, Inc (IECEP). The Philippine Technological Council-Women Engineers Network (PTC-WEN) cited her as one of the 2019 Inspiring Filipina Engineers in the country. In December 2021, she received the Governance and Leadership Excellence as a Mindanaoan Award in recognition of her outstanding and exemplary service as president of IECEP, Inc. Her research: Best Paper Award for "Microcontroller Based Stewart Motion Simulator with PID Tuning", advisership for the study "G-CLOCK: An Arduino-Based Digital Clock with a Dedicated Android Application Controller," published "Dynamic Gyroscope Sensor Fusion and Calibration using Kalman Filter", "Sensor Fusion of Smartphone-Avionics Integrated System for a Fixed Wing Unmanned Aerial Vehicle" and "Microcontroller Based Stewart Motion Simulator with PID Tuning."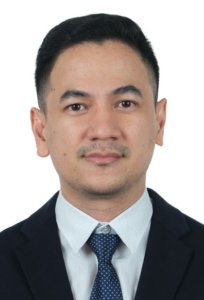 Franz de Leon
Department of Science and Technology, Advanced Science and Technology Institute (DOST-ASTI)
Franz de Leon, Director, Department of Science & Technology (DICT) Advance Science & Technology Institute (ASTI). Dr. Franz de Leon assumed leadership to convene a Governing Board when he presented the draft strategic plan on May 24, 2022. Dr. de Leon is the Director of DOST-ASTI, mandated to spearhead various activities and initiatives such as R&D projects in the advanced fields of ICT and Microelectronics, and long-term research to strengthen and modernize science and technology infrastructure. Dr. Franz de Leon is also an associate professor from the Electrical and Electronics Engineering Institute of the University of the Philippines Diliman. Dr. Franz is a graduate of BS in Electronics and Communications Engineering in 2003, and MS in Electrical Engineering in 2005. He earned his Ph.D. in Electronic and Electrical Engineering at the University of Southampton in the United Kingdom in 2014. As the ASTI Director, Dr. Franz said, "He wants to make the Filipinos enjoy the benefits of innovative solutions in the field of ICT, Microelectronics and Space Technology; He will also continue to work closely with their stakeholders to meet their expectations; He will also continue to invest not only in upgrading the facilities but more importantly in our human resources to be agile and ready for the next-generation technologies; and in his words; He believes that "During these challenging times, there is a need for solutions and applications that will uplift our spirits and help us adjust to the new normal."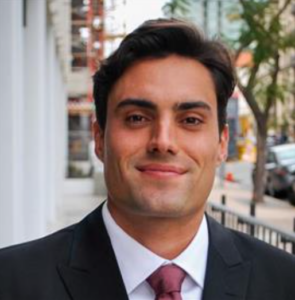 Dane Boudreau
Deloitte Consulting
Dane is a Senior Consultant in Deloitte Consulting's Strategy Practice. His broad experience in the telecom and technology sectors is concentrated on leveraging the future of connectivity for global clients with a focus 5G and edge technology for business growth. His project experience includes connectivity monetization and growth strategy, network market and device ecosystem assessment, and product portfolio strategy.  Prior to Deloitte, Dane served as a naval officer aboard surface ships operating throughout the Pacific Fleet.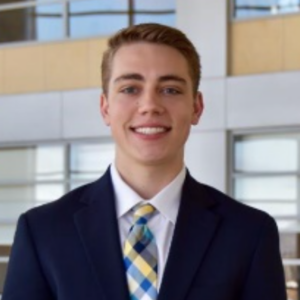 Alex Humes
Deloitte Consulting
Alex is an Analyst in Deloitte Consulting's Strategy Practice. In his tenure with Deloitte, he has spent time working on business strategy projects focused on serving Technology, Media, and Telecommunications clients. His recent project experience includes developing strategic growth strategies for a communication infrastructure company and conducting a 5G technology ecosystem assessment for a technology conglomerate.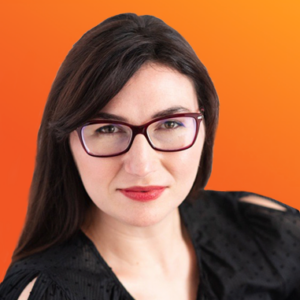 Michelle Grens
Parallel Wireless
Michelle Grens is Senior Product Marketing Manager at Parallel Wireless, where she and her team lead the company's product content, market intelligence, and thought leadership initiatives for Open RAN. She has developed and produced a variety of Open RAN educational materials, including successful video series, webinars, whitepapers, ebooks, blog posts, and more that have driven Open RAN awareness within the industry.
Takaharu (Haru) Nakamura
Fujitsu Global
Mr. Takaharu Nakamura joined Fujitsu Laboratories Ltd. in 1983, transferred to Fujitsu Limited in 2003, and has been engaged in the development of mobile radio communications systems. Since 1998, he has been involved in standardization activities for third-generation, fourth-generation, and fifth-generation mobile communication systems. From 2007 to 2011, he served as Chairman of 3GPP TSG-RAN-WG4, and from 2013 to 2017 as Vice Chairman of 3GPP TSG-RAN. He is serving as Vice Chairman of the Mobile Partnership Subcommittee, Advanced Wireless Communications Study Committee of the Association of Radio Industries and Businesses (ARIB), Acting Chairman of the Technology Committee of the Fifth-generation Mobile Communication Promotion Forum (5 GMF), the leader of the technology group, Beyond 5G Promotion Consortium, and a member of the Institute of Electronics, Information, and Communication Engineers (IEICE) of Japan.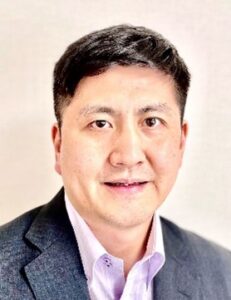 Junya Shiraishi
NEC Corporation
Junya Shiraishi is a director of Business Development, 5G Strategy & Business Department at NEC Corporation and has over 20 years of experience in the telecom sector and the capability to develop its business globally. Currently, he serves as a 5G business development leader in NEC with extensive connections in the industry and develops 5G business cases for global Mobile Network Operators (MNOs) by creating new value add concepts in Open RAN category. He also co-authored two whitepapers related to Open RAN advantage and TCO analysis.
Anil Umesh
NTT Docomo
As Manager of the Radio Access Network Development Department in NTT DOCOMO, INC. (DOCOMO) for 7 years, Anil Umesh has led 5G and open RAN standardization activities, including serving as rapporteur of the 5G New Radio Study Item at 3GPP RAN WG3 and as co-chair of the Open Fronthaul Workgroup in the O-RAN ALLIANCE; and 5G and open RAN commercial development activities at DOCOMO. Anil Umesh engaged in collaborative efforts with and provided consulting services to mobile operators in Asia at Network Department in DOCOMO. He was involved in the standardization and commercial development of HSPA and LTE/LTE-Advanced systems at the Radio Access Network Development Department. Overall, Anil has 20 years at NTT DOCOMO and in the mobile telephony industry with deep and far-ranging experience in network development and operations. Going forward, Anil will be the  Director of the Radio Access Network Development Department from July 1st, 2022 when he intends to further accelerate open RAN / vRAN development and 5G Open RAN Ecosystem (OREC) activities.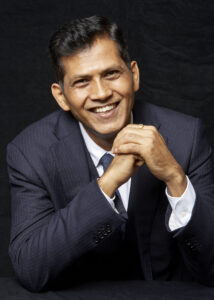 Mahesh Kasar
Rakuten Symphony
Mahesh Kasar, Senior Vice President at Rakuten Symphony, is responsible for Indirect & Channel Sales and heads APAC Sales operations.
Prior to joining Rakuten Symphony, Mahesh contributed to Rakuten Mobile, Inc, as Vice President and Head of IoT, Media Services platform, International Roaming Business. Mahesh was President & Representative Director at Innoeye (A Rakuten Symphony company), leading the operations for APAC and ANZ region, among other roles. He has over 25 years of varied leadership experience in start-up entrepreneurship, business development and sales, managing business operations for product and services business in the global telco space.
Mahesh holds an Executives in Management degree from MIT Sloan School of Management in Massachusetts, USA; a post-graduate from IIT Mumbai, and an Engineering degree in computer science.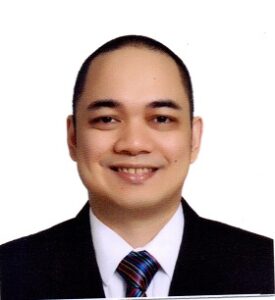 Joseph Lennart Olaivar
Smart Communications
Joseph Lennart Olaivar is a Bosconian Electronics and Communication Engineer who graduated Cum Laude and was among the top 10 students of his class. He has more than 21 years of experience in the Telecoms Industry from 10 different countries serving more than 15 Mobile Operators around the world as an expert and consultant on RAN planning and optimization. Lennart is currently leading most of the new and upcoming End-to-End network technologies testing and evaluation in Smart which helps maintain its standing as the leader in the Telecommunications Industry in the Philippines. One of his major projects is Open RAN. He is a co-lead of the Disaggregation Project in NGMN (Next Generation Mobile Network – an alliance of the leading Telecom Operators in the world) where Open RAN is a key subject.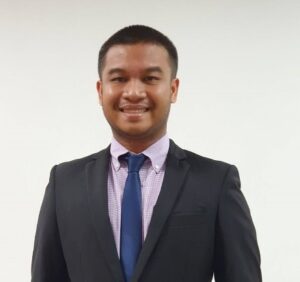 Gerhard Tan
Globe Telecom, Inc
Engr. Gerhard Tan is the Director & Head of Network Strategy and Technology Enablement of Globe Telecom, Inc. He is responsible for Globe's 3-5 year technology strategy, emerging technology adoption, network technology innovations, end-to-end network architecture, and master planning, the new technology solutions testing, validation & integration of new services, and technology enablement into Globe's network including 5G, Internet of Things (IoT), and IoT's applications in intelligent communities.
He is a licensed Professional Electronics Engineer, an ASEAN Registered Engineer, ASEAN Chartered Professional Engineer and an APEC Engineer in the field of Telecommunications, and a Fellow at the ASEAN Academy of Engineering and Technology. Gerhard's 16 year career included stints in the engineering academe and the private sector in telecommunications. His experience includes telecommunications technologies, network architecture design, planning & engineering, standardization, and academe-based research in energy harvesting, internet of things, automation, antenna, and communications systems design. He is a key author of the Philippine Electronics Code Book 4 on Distributed Antenna Systems. He is a part-time Associate Professorial Lecturer & academic researcher at the College of Engineering at the Polytechnic University of the Philippines. He is a multi-awarded professional engineer involved in several local and international organizations, active in community extension for indigenous communities and youth development.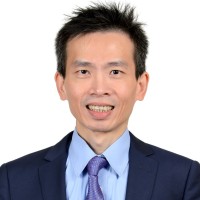 Eng Wei Koo
Keysight Technologies
Eng Wei Koo is Keysight's Director of Technology responsible for Open RAN strategy development and standards leadership. Eng Wei has more than 20 years of telecommunications industry experience in the design, architecture and technology management of lab test, field trials, live networks assurance and optimization, customers experience management and analytics solutions for 3G, 4G and most recently 5G, and Open RAN and 3GPP core networks. He has worked for and made significant contributions to industry leaders such as Motorola, Agilent Technologies, and VIAVI solutions.
Eng Wei has co-authored 2 books focusing on 4G and 5G lab testing, field optimization and assurance and has several patents granted and pending on 5G radio test and optimization techniques.  He was awarded a University Medal and the Best Thesis of the Year award when he graduated at The University of Queensland (Australia) in 1999 with a Bachelor of Engineering (Electrical) first class honors degree. Eng Wei has lived and worked in Australia, United States, and Singapore, where he currently resides with his family.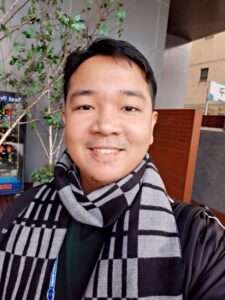 Joseph Alan Paraiso Baking
Samsung Philippines
Joseph Baking is an I.T. practitioner with more than 10 years' experience in the digital financial services and telecommunications industries. He currently works at Samsung R&D Institute Philippines (SRPH) as group head of teams focused on producing solutions for various facets of 5G Core and O-RAN. He also is one of the prominent proponents of Microservice Architecture, DevOps, and Cloud Infrastructures (be it private or public), in SRPH. It is his personal mission to bridge gaps between programmers and operations specialists, to enable everyone in coding and deploying TRUE highly available and highly scalable systems.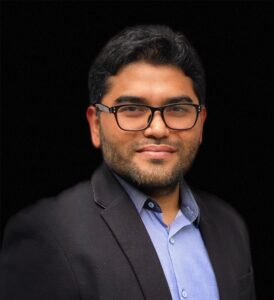 Aulia Velmy
TIP/TeIU, Connectivity Technologies & Ecosystem Manager, Facebook
Aulia Velmy is an ICT practitioner who has experience as a provider of network infrastructure and telecommunication services with 15 years of experience.
Aulia received his bachelor's and master's degrees from the National University of Malaysia, in the field of Electrical, Electronic & System Engineering.
After working at Intel Corporation in the semiconductor field and UN-HABITAT on the Tsunami response program in Aceh, Indonesia early in his professional career, he joined Huawei as a network product manager where he contributed to introduce telecom products and solutions to several operators in southeast Asia.
After a career at Huawei, he joined several telecom service providers in Southeast Asia to work on the demand side by exploring and utilizing new and innovative technology and business solutions..
In 2018, Aulia joined Facebook Connectivity on the mission of connecting the unconnected and giving people the power to build community.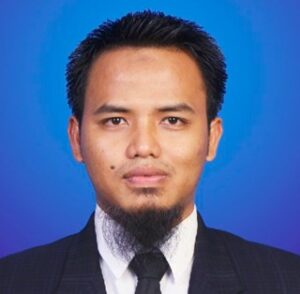 Deni Rosiska
TiP/TelU, Manager of TIP Community Lab at Telkom University
He started his telecommunications career in 2001-2003 with an internship at PT Indosat, Tbk.
After that, he continued his studies at the Department of Electrical Engineering at Gadjah Mada University, Yogyakarta.
Then he restarted his career on the RF field, roamed various islands in Indonesia on cellular network deployment projects, becoming a team leader, and after, Project Manager.
However, his biggest passion is sharing and coaching, which led him to create a training program for fresh graduates called CNEC (Cellular Network Engineering Course) in 2019. It was a program with the concept of mastering end-to-end cellular networks from the very basic, combining on-class theories and best practice experience sharing with the industry practitioners.
Starting in 2020, his experience and passion brought him to his current position as a Lab Manager at TIP Community Lab which has a vision of community development.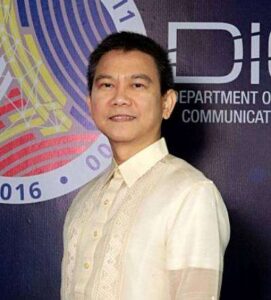 Denis Villorente
DICT Undersecretary and Head of all Technology Related Units of the Philsys Registry Office of the Philippine Statistics Authority (PSA)
Currently an Undersecretary of the Department of Information and Communications Technology (DICT), Villorente campaigns for a smarter government. He is a firm believer in the power of ICT, engagement and collaboration to achieve efficient, transparent, and accountable governance for the benefit of the Filipino.
Villorente earned his BS and MS Electrical Engineering degrees from the University of the Philippines in Diliman in 1989 and 2001, respectively. He was the board topnotcher of the Electrical Engineering Board examination in 1990.
In his more than thirty years of government service, he has received a number of commendations, among them the 2010 Gawad Career Executive Service (CES) award, the 2015 Philippine Science High School National Alumni Association's Gawad Lagablab award as well as the UPEEEAAI's Top 100 EEE Alumni award.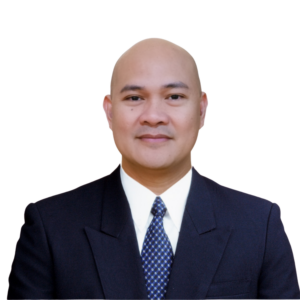 Richard Matias
Terra Hertz
Richard is the founder of Terra Hertz, a telecommunications community dedicated to educating Filipinos on the ins and outs of the telecom sector.
He teaches wireless telecommunications at schools, colleges, professional organizations like IECEP, and government departments like DICT via webinars and training sessions.
As a consultant and a teacher, he can share his excitement and expertise in wireless telecommunications with his online audience and students.
He started working with Globe Telecom in the Philippines in 2005 as a Radio Network Design and Optimization Engineer after earning a Bachelor of Science in Electronics Engineering from the Polytechnic University of the Philippines—Taguig Campus.
In the Philippines and overseas, he is now working as a technical consultant.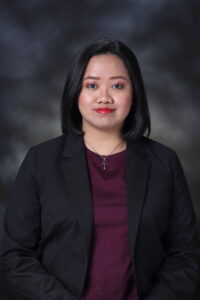 Josyl Reyes
Josyl Reyes (formerly Josyl Rocamora) is a full-time faculty member at the Electronics Engineering (ECE) Department of the University of Santo Tomas, Manila, Philippines. She is teaching several undergraduate courses on communications and computer networks.
Josyl is also a PhD candidate in the Department of Electronics and Information Engineering (EIE) at Hong Kong Polytechnic University and is currently writing her Ph.D. thesis in preparation for the oral defense. Her current research is focused on wireless indoor positioning systems using channel state information (CSI) and machine learning.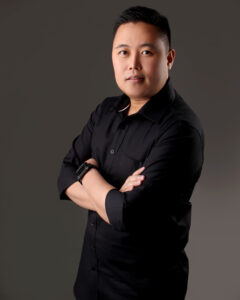 Raymond Nunez
UP & Red Rock Security
Raymond Nunez provides security consulting with a special focus on financial services, government systems, and telecommunications industries while teaching Computer and Network Security for graduate students at UP Diliman and DLSU. He is currently getting his Ph.D. in Computer Science from the University of the Philippines, Diliman majoring in Computer Security. He and his teammate Siege won the much-coveted Black Badge at DEF CON 24, the world's largest hacking conference held annually in Las Vegas, for winning the CTP Contest. They are now free for life at DEF CON aside from bragging rights. Nunez regularly takes security certifications and is the first (GIAC Security Expert) GSE from the Philippines.
---
Event Agenda
Welcome and Introductory Remarks
08:00 – 08:20
Bret Campbell, Acting Deputy Mission Director, USAID
Mishell Lawas, Ph.D. IECEP/Mindanao State University
Director Franz de Leon, Ph.D. DOST/ASTI
Preview of Open RAN State of Play Study
8:20 - 8:30
Dane Boudreau & Alex Humes, Deloitte Consulting
Open RAN: The Future is Open
08:30 – 08:40
Michelle Grens, Parallel Wireless (Recorded)
Panel Discussion - Deployment: Challenges Met, Decisions Made along the O-RAN Value Chain (15 minutes each)
08:40 – 09:40
Takaharu (Haru) Nakamura, Fujitsu
Junya Shiraishi, NEC
Anil Umesh, NTT Docomo
Mahesh Kasar, Rakuten Symphony
Open RAN Discovery in the Philippines
09:40 – 10:00
Joseph Lennart Olaivar, Smart
Gerhard P. Tan, Globe
Curriculum, Courses, and Certificates
10:10 – 10:20
Maria Beebe, International Development Group LLC
Innovations and Testing
10:20 – 10:35
Eng Wei Koo, Keysight Technologies
R&D and Capacity Building in the Philippines
10:35 – 10:55
Joseph Baking, Samsung R&D Institute Philippines
Director Franz de Leon, Ph.D. DOST/ASTI
Show & Tell: Remote Access to Physical Lab of TIP/Tel U
10:55 – 11:15
Aulia Velmy, TIP/TeIU, Connectivity Technologies & Ecosystem Manager, Telkom University
Deni Rosiska, TiP/TelU, Manager of TIP Community Lab at Telkom University
Walkthrough: Preview of Asia O-RAN Academy Hybrid Courses
11:15 – 11:45
Asia Open RAN Academy Course Creators
Intro to Open RAN – Richard Matias, Terra Hertz
ORAN Architecture – Josyl Reyes, UST
Security & Open RAN – Raymond Nunez, UP & Red Rock Security
Way Forward: Closing Remarks & Synthesis
11:45 – 12:00
Denis Villorente, DICT Undersecretary and Head of all Technology Related Units of the Philsys Registry Office of the Philippine Statistics Authority (PSA)
Kate Dimsdale & Meghan Lefeber,  USAID
---