Driving Economic Sustainability through Tourism: Regional Perspectives on Opportunities, Trends, and Lessons Learned
June 27 @ 9:00 am

-

10:30 am

EDT

Start time where you are: Your time zone couldn't be detected. Try reloading the page.
Event Navigation
Contents
Event Information
Join us for a virtual roundtable discussion hosted by the International Development Group LLC (IDG), where we explore the crucial role of tourism in addressing some of the priorities outlined in USAID's Policy Framework, including the mobilization of collective action through new partnerships to promote inclusive economic development. Through innovative and integrated programs, country-specific and regional tourism development can promote reforms in several areas including: macro- (e.g., investment promotion and facilitation policies); mezzo- (e.g., enhancing industry guidelines like hotel classification systems), and micro- (e.g., improving targeted tourism destinations and facilities) levels.  To be successful at each of these levels, there is a need to promote enduring public-private partnerships and work collaboratively with local entities. 
During this event, we will discuss the challenges and opportunities facing tourism in USAID partner countries; share lessons learned on approaches to building sustainable tourism programs; and explore some best practices in how collaborative partnerships, including proactive local engagement, can support inclusive tourism development.  
---
Speaker Bios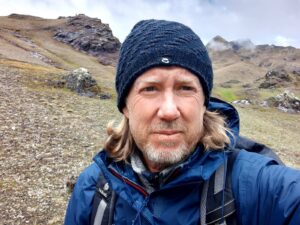 Tim Clancy
Tourism Expert, USAID Economic Development, Governance, and Enterprise (EDGE) Growth Project
Tim Clancy is a renowned expert in sustainable tourism and environment planning, with over 20 years of proven success in leading various projects in the industry. He has authored ten travel guide books for Bosnia and Herzegovina and the Western Balkan region, including for publishers like Bradt Travel Guides and Thomas Cook Publishing. 
 
His background in sustainable tourism development in protected areas and national parks has garnered him recognition as a seasoned professional in conceptualizing, consulting, monitoring, and evaluating large-scale tourism and environmental projects for international organizations such as the European Union, United Nations Development Programme, United States Agency for International Development (USAID), and Japan International Cooperation Agency. Tim also specializes in tourism development in post-conflict settings. He is experienced in developing both cultural and natural heritage trails, with a focus on community development, and is an expert on tourism marketing, promotion, and product development. 
 
Through his work on the USAID EDGE Project as a tourism expert and as a training consultant for the United Nations World Tourism Organization, Tim continues to help shape the tourism industry in a more sustainable direction. He is a member of the International Union for Conservation of Nature and the World Commission on Protected Areas. In addition, Tim is co-founder of the Via Dinarica mega-trail and Terra Dinarica NGO, which are two initiatives dedicated to promoting sustainable tourism and conservation in the Balkan region.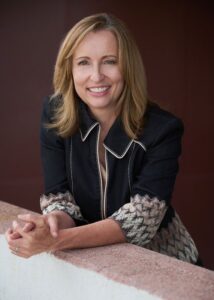 Michelle Pinkowski
Project Director, USAID Indo Pacific Opportunity Program Sri Lanka Tourism Development Authority Assistance Buy-In Activity
Currently, Michelle is the Project Director for IPOP SLTDA where she oversees support for the development of a more inclusive, resilient and sustainable tourism sector, as well as compilation of a land bank for tourism development. She recently completed work as the lead consultant on the USAID Partnership for Accelerating Results in Trade, National Expenditure, and Revenue Activity where she helped to introduce a new hotel classification system and design guidelines for tourism accommodation facilities, and provided training for hundreds of government officials involved in approving tourism developments. Michelle served as a business enabling environment expert on USAID's Supporting Accelerated Investment in Sri Lanka Project, where she supported the development of new operating procedures and investor resources at the Sri Lanka Tourism Development Authority to facilitate increased ease of investment in the country. She has also assisted with legal and public organizational improvements that resulted in Kosovo's recognition by the World Bank as a Doing Business Top Reformer, with significant reforms in Dealing with Construction Permits indicator. Michelle is the president of Pinkowski Law and Policy Group LLC, where she provides legal and policy support to public and private clients in the areas of land use and fair housing.
---