Driving Economic Sustainability through Tourism: Regional Perspectives on Opportunities, Trends, and Lessons Learned
June 27 @ 9:00 am

-

10:30 am

EDT

Start time where you are: Your time zone couldn't be detected. Try reloading the page.
Event Navigation
Contents
Event Information
Join us for a virtual roundtable discussion hosted by the International Development Group, LLC (IDG), where we explore the crucial role of tourism in addressing some of the priorities outlined in USAID's Policy Framework, including the mobilization of collective action through new partnerships to promote inclusive economic development. Through innovative and integrated programs, country-specific and regional tourism development can promote reforms in several areas including: macro- (e.g., investment promotion and facilitation policies); mezzo- (e.g., enhancing industry guidelines like hotel classification systems), and micro- (e.g., improving targeted tourism destinations and facilities) levels.  To be successful at each of these levels, there is a need to promote enduring public-private partnerships and work collaboratively with local entities. 
During this event, we will discuss the challenges and opportunities facing tourism in USAID partner countries; share lessons learned on approaches to building sustainable tourism programs; and explore some best practices in how collaborative partnerships, including proactive local engagement, can support inclusive tourism development.  
---
Speaker Bios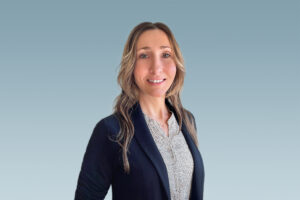 Elly Preotle
Moderator
Vice President, International Development Group LLC
Elly Preotle currently holds the position of Vice President at IDG. With over 18 years of experience, she has successfully managed economic growth projects worldwide for renowned organizations like USAID, Millennium Challenge Corporation, and other esteemed donors. Throughout her tenure of more than 10 years at IDG, she has held various leadership roles, including Chief of Party for the USAID Learning, Evaluation, and Analysis Project II, among others.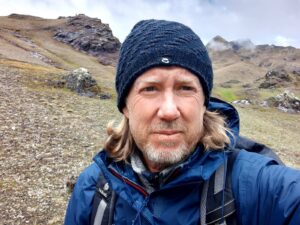 Tim Clancy
Tourism Expert, USAID Economic Development, Governance, and Enterprise (EDGE) Growth Project
Tim Clancy is a renowned expert in sustainable tourism and environment planning, with over 20 years of proven success in leading various projects in the industry. He has authored ten travel guide books for Bosnia and Herzegovina and the Western Balkan region, including for publishers like Bradt Travel Guides and Thomas Cook Publishing. 
 
His background in sustainable tourism development in protected areas and national parks has garnered him recognition as a seasoned professional in conceptualizing, consulting, monitoring, and evaluating large-scale tourism and environmental projects for international organizations such as the European Union, United Nations Development Programme, United States Agency for International Development (USAID), and Japan International Cooperation Agency. Tim also specializes in tourism development in post-conflict settings. He is experienced in developing both cultural and natural heritage trails, with a focus on community development, and is an expert on tourism marketing, promotion, and product development. 
 
Through his work on the USAID EDGE Project as a tourism expert and as a training consultant for the United Nations World Tourism Organization, Tim continues to help shape the tourism industry in a more sustainable direction. He is a member of the International Union for Conservation of Nature and the World Commission on Protected Areas. In addition, Tim is co-founder of the Via Dinarica mega-trail and Terra Dinarica NGO, which are two initiatives dedicated to promoting sustainable tourism and conservation in the Balkan region.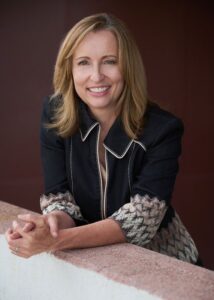 Michelle Pinkowski
Project Director, USAID Indo Pacific Opportunity Program Sri Lanka Tourism Development Authority Assistance Activity
Currently, Michelle is the Project Director for IPOP SLTDA where she oversees support for the development of a more inclusive, resilient and sustainable tourism sector, as well as compilation of a land bank for tourism development. She recently completed work as the lead consultant on the USAID Partnership for Accelerating Results in Trade, National Expenditure, and Revenue Activity where she helped to introduce a new hotel classification system and design guidelines for tourism accommodation facilities, and provided training for hundreds of government officials involved in approving tourism developments. Michelle served as a business enabling environment expert on USAID's Supporting Accelerated Investment in Sri Lanka Project, where she supported the development of new operating procedures and investor resources at the Sri Lanka Tourism Development Authority to facilitate increased ease of investment in the country. She has also assisted with legal and public organizational improvements that resulted in Kosovo's recognition by the World Bank as a Doing Business Top Reformer, with significant reforms in Dealing with Construction Permits indicator. Michelle is the president of Pinkowski Law and Policy Group LLC, where she provides legal and policy support to public and private clients in the areas of land use and fair housing.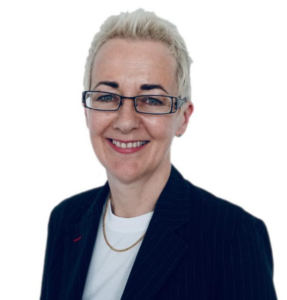 Maeve O´Brien
Tourism Expert, and Asia Pacific Representative for mascontour GmbH - Sustainable Tourism Consulting and Communication
Maeve O'Brien is a tourism expert specializing in tourism policy, strategy, education, eLearning solutions, and tourism workforce training and upskilling. With close to 20 years of experience in the tourism sector, Maeve has led and implemented projects for the United Nations World Tourism Organization, GIZ, and the International Labour Organization. Currently, Maeve serves as an international tourism expert for Mascontour GmbH's Asia Pacific representation, leading work on expert capacity development, technical and vocational education and training, and workforce activation in Uzbekistan, Cambodia, Indonesia, China, and Senegal.
With extensive experience across various regions, Maeve has made remarkable contributions to the tourism industry. For GIZ's Regional East African Community Integration Project, Maeve worked closely with young entrepreneurs, assisting them in developing tourism products and promoting new cultural tourism sites. She has also worked with GIZ and the Association of Southeast Asian Nations (ASEAN) Secretariat in Jakarta to create a ten-country communications and marketing strategy and an ASEAN Framework Agreement on Services and Mutual Recognition Arrangement for Tourism Professionals. As well, she has worked with governments, donors, private sector, and civil society in Timor-Leste to co-write and co-produce the first ever National Tourism Policy for the country. Maeve also played an instrumental role in establishing Lao National Institute of Tourism and Hospitality technical vocational college in Vientiane, Lao People's Democratic Republic. Recently, Maeve was the Hotel Classification Specialist for the USAID Supporting Accelerated Investment in Sri Lanka project where she designed and presented a new classification system to both the Sri Lanka Tourism Development Authority and the private sector.
Maeve is also a public speaker, facilitator, and gives guest lectures for various organizations throughout the Asia-Pacific region.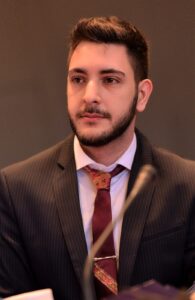 Nikolaos Gkolfinopoulos
Senior Project Specialist, Technical Cooperation and Silk Road Department, United Nations World Tourism Organization
Nikolaos Gkolfinopoulos is a Senior Project Specialist within the Technical Cooperation and Silk Road Department at the United Nations World Tourism Organization. He is dedicated to introducing and applying sustainable tourism principles in development projects worldwide and has on-the-ground experience in Europe, Central Asia, the Middle East, and Oceania.
Nikolaos works with Member States, Regional Authorities, and notable donors (i.e., the European Bank for Reconstruction and Development, Asian Development Bank, etc) on tourism development and recovery projects. Recent examples include Egypt, Georgia, Greece, Jordan, Kazakhstan, Mongolia, Morocco, Spain, Tajikistan, Mongolia, Uzbekistan, and more. He also leads and conducts social impact tourism research, training, webinars, and focus groups on sustainable tourism-related topics. In addition, Nikolaos is part of the UNWTO's Silk Road Initiative, where he co-manages and leads projects that support the progress of Silk Road Tourism Development. He has introduced a cluster management system of 35 Silk Road Member States and liaises with tourism stakeholders on collaboration and synergistic opportunities.
Nikolaos is a passionate advocate for promoting sustainable tourism development, the United Nations Sustainable Development Goals, and strategic international and interregional tourism development. Nikolaos holds a Master's Degree in International Sustainable Tourism Management from Monash University in Australia, and a Bachelor's Degree in Economic Sciences from Aristotle University of Thessaloniki, Greece.
---
Event Agenda
Destination Forward: The Future of Tourism and the Silk Road
International tourism is steadily rebounding towards pre-pandemic levels, as the number of travelers in the first quarter of 2023 has
doubled
compared to the corresponding period in 2022. The combined efforts of national governments, the international tourism community, and private sector stakeholders presents an opportunity to forge tourism initiatives that favor sustained and healthy growth—examples of this can be seen through the Silk Road Project. 
Revitalizing Nations: Exploring Post-Conflict Recovery through Regional Tourism Development in the Western Balkans
Instances such as civil wars and ethnic or religious disputes can tear a nation's socio-economic and industrial fabric. In the aftermath of such conflicts, tourism emerges as a promising prospect for bolstering or spearheading the socio-economic revitalization of the country.
Transforming Tourism in Sri Lanka
Advancing Inclusivity, Resilience, and Sustainability
The USAID Indo-Pacific Opportunity Project (IPOP) works with the Sri Lanka Tourism Development Authority (SLTDA) of the Ministry of Tourism. Its primary objective is to streamline and implement innovative policies and procedures aimed at expediting and attracting Foreign Direct Investment. Fortifying Sri Lanka's tourism landscape requires assistance to small businesses, developing a robust sustainability framework, considering land bank strategies, and empowering women to actively participate in the industry.
Advancing Industry Standards: Strengthening Hotel Classification Systems and Beyond
Hotel classification systems serve as a valuable tool for proprietors, helping them better understand and meet industry standards. It also allows consumers to have accurate and reliable information to inform purchasing decisions. The USAID Supporting Accelerated Investment in Sri Lanka (SAIL) Project helped reform SLTDA's classification system.  

Facilitated Panel Discussion
---