Asia Open RAN Academy
October 28, 2022 @ 9:00 am

-

November 30, 2022 @ 10:00 am

EDT

Start time where you are: Your time zone couldn't be detected. Try reloading the page.
Contents
Event Information
Introduction
Welcome to the The Asia Open RAN Academy's, "the Academy," landing page. The Academy is an activity funded by USAID that supports the U.S. Government's Indo-Pacific Strategy (IPS). The Academy is an alliance of academic, government, and industry stakeholders in the Philippines and the broader Indo-Pacific region that share a common objective to advance an open, interoperable, reliable, and secure Internet and vibrant digital ecosystem through increased cooperation, competition, and choice. The Academy seeks to accelerate the adoption of open RAN approaches by developing and promoting an open RAN curriculum and technical exchanges in the Indo-Pacific region to provide mobile network operators (MNOs) and internet service providers (ISPs) with the skilled workforce needed to test and deploy open network architectures. The curriculum, with both foundational and technical courses, is detailed below.
Please see "Speakers" section for the Academy's Interim Governing Board members and incorporators.
OPEN RAN Courses
BASIC:
401 Introduction to Open RAN
402 Deep Dive into O-RAN Architecture
403 RAN Intelligent Controller
ADVANCED:
504 Interoperability
505 Open RAN Value Chain and Vendor Landscape
506 Security
507 O-RAN Use Cases
508 Policy and Regulation Considerations*
509 Management of Open RAN*
FOUNDATIONAL COURSES:*
411 Radio Access Network
412 Open Flow, Software Defined Networks (SDN), and Network Function Virtualization (NFV)
413 Cloud Computing
414 Edge Computing
415 5G Mobile Networks: A System Approach
416 Artificial Intelligence
*To be created Oct-Dec 2022
Training Information
Pre – Co-Requisite: General Background in Mobile Networks such as NR.
Course Materials: The content of this course is based on course notes, e-books, white papers, and videos uploaded or linked to the LMS.
LMS Course Website: Resources for this course are also available in the LMS. Learners must access the LMS  for class notes, videos, links, and other course-related materials.
Time Commitment: 2 hours of Synchronous Classes (Live Remote or Live In-Person) and 8 hours of Asynchronous Online courses.
Online Activities
Online Activities to be used for formative and summative assessment will include the following:
Assigned Readings:
Read the assigned materials, complete a short activity related to the content, and reflect on it.
Pre-Recorded Videos or Links to Videos:
Pre-recorded lectures/narrated PowerPoint slides or links to videos from various sources will be posted based on a schedule to cover the modules for that course. Learners are encouraged to actively watch the videos and take notes as they usually would in class, then reflect on its content or complete a short activity related to the video content.
Each video will be about 15-30 minutes (may be shorter or longer, as the case may be).
In addition, learners will get to watch (and re-watch) these videos in their own time.
Online Discussions:
Each week, learners must participate and respond to a series of online discussions posted. In addition, they are expected to provide thoughtful, well-articulated responses to each of the discussion questions to keep conversations ongoing throughout the week. Please note that participation in online discussions is required and graded.
Online Quizzes:
After each course module in the LMS, there will be a practice quiz online. In addition, after completing each module's pre-class readings and videos, learners must complete the practice quiz for that week (5-10 questions, multiple-choice).
Online Exams:
There are two online exams, a pre-test, and a post-test. Online exams will be administered on the LMS. Learners will be given an adequate amount of time on the exam day to access the exam, but once they begin, exams are timed and need to be completed within two hours.
Individual and Collaborative Project:
Learners will have an assigned project to work on throughout the semester to connect their learning to professional practice. They will be expected to work independently through each project milestone and submit the required deliverable on the due dates assigned. Learners will be provided feedback as a guide through the project development process. See example: Milestone 1: Outline Milestone 2: First draft. Milestone 3: Second draft with revisions Milestone 4: Project presentation and submission
General Course Polices: Note to Faculty and Learners – Please refer to the guidelines of the university where you are registered.
Course Details (attached PowerPoint provides additional detail)
401 Introduction to Open RAN: This course covers the key principles of Open RAN (O-RAN). It discusses the development of mobile communications in different generations and the various RAN groups, such as distributed (D-RAN), cloud (C-RAN), virtual (v-RAN), and Open RAN. A discussion of the different equipment from traditional vendors such as the remote radio unit (RRU), interface, and baseband unit (BBU) will be provided. Then continue to discuss various benefits and risks of using an O-RAN system. The O-RAN Alliance is the focal point for Open RAN standardization, with partnerships with other organizations like TIP (Telecom Infra Project) and 3rd Generation Partnership Project (3GPP) being highlighted. It will bring together various Open RAN groups, initiatives, participants, and ecosystems. The course will cover a variety of O-RAN developments from throughout the world, as well as other industry initiatives.
402 Deep Dive into O-RAN Architecture: This course covers the overall O-RAN architecture and relevant specifications. A discussion of the architecture evolution of radio access networks (RAN) that started due to the disaggregation of hardware and software components is included. Open RAN considers not only open remote radio unit (RRU) and baseband unit (BBU) but also open interfaces. This course also expounds on the four main functional components in Open RAN: distributed unit (DU), centralized unit (CU), near-real-time RAN Intelligent controller (RIC), and service management orchestration (SMO) with non-real-time RIC.
403 RAN Intelligent Controller: This course covers the RAN Intelligent Controller (RIC), ORAN interfaces, and functional splits. The topics also include RAN control loops, non-real-time RIC architecture, and near-real-time RIC architecture, as well as xApps and rApps. Functional split options define how the functions of the control and distributed units are divided. This course is best taken after completing the "Deep Dive into O-RAN Architecture" course.
504 Interoperability: Implementing Open RAN is one thing but making it interoperable is another. To make the ecosystem fully functional, making Open RAN interoperable is necessary. In this course, we will learn about the pre-requisites in making Open RAN interoperable. We will also tackle the different open standards in making interoperability possible. And just like any technologies being implemented, we will also look into the challenges in making Open RAN fully functional and interoperable.
505 Open RAN Value Chain and Vendor Landscape: As a result of change from closed propriety solutions to Open RAN, a shift in network architecture paradigm happens. With this, innovation is inevitable for a large and varied number of future use cases. By looking into different Open RAN value chain categories, we can further understand how the increase in demand for Open RAN technologies can aid the vendor landscape and future of RAN. Vendors that already carry Open RAN technologies will also be discussed to give us a better idea on how far we are into the adoption of Open RAN.
506 Security: Open RAN is designed with security in mind. While it is still in its early stages, we need to understand its current state and direction. Discussions include risk assessments, threat modeling, and challenges which will affect Open RAN components and interfaces' security. Recommended best practices and frameworks such as NIST CSF, CIS Critical Security Controls, among others, are introduced which helps assess and implement controls to further secure Open RAN deployments.
507 O-RAN Use Cases: This course covers the O-RAN Alliance's several use cases and phases. The O-RAN Technical Priority Document, which contains a list of prioritized technical requirements, will be discussed. O-RAN key use cases for Phase I will be highlighted, including traffic steering, QoS optimization, QoS-based resource optimization, and Massive MIMO optimization. O-RAN key use cases for Phase II will be covered, including RAN Slice SLA Assurance, Context-based Dynamic Handover Management for V2X, Flight Path-Based Dynamic UAV Resource Allocation, and Virtual RAN Network. Industry players will be invited to discuss their use cases, whenever possible.
This webpage is made possible by the support of the American People through the United States Agency for International Development (USAID). The contents of this webpage are the sole responsibility of International Development Group LLC and do not necessarily reflect the views of USAID or the United States Government.
---
Speaker Bios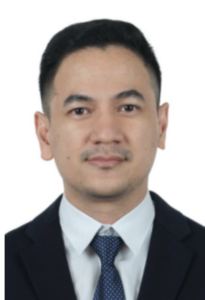 Franz Asunta de Leon
Interim Chair
Franz Asunta de Leon, Ph.D., is the Director of the Advance Science & Technology Institute (ASTI), Department of Science & Technology (DOST). As the Director of DOST-ASTI, his mandate is to spearhead various activities and initiatives, such as R&D projects in the advanced fields of ICT and Microelectronics and long-term research to strengthen and modernize science and technology infrastructure. Dr. Franz Asunta de Leon is also an associate professor from the Electrical and Electronics Engineering Institute of the University of the Philippines Diliman. Dr. Franz graduated with a Bachelor of Science degree in Electronics and Communications Engineering in 2003 and a Master of Science degree in Electrical Engineering in 2005. He earned his Ph.D. in Electronic and Electrical Engineering at the University of Southampton in the United Kingdom in 2014. He believes that during these challenging times, there is a need for solutions and applications that will uplift our spirits and help us adjust to the new normal.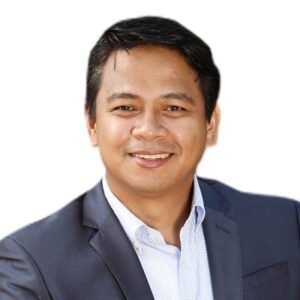 Arvin Sienna
Arvin Sienna is the VP and Head of Technology Strategy and Transformation Office of PLDT-Smart. Mr. Sienna has worked for PLDT for almost 15 years. PLDT, Inc. is the leading telecommunications and digital services provider in the Philippines. Through its principal business groups – fixed line, wireless, and others – PLDT offers a wide range of telecommunications and digital services across the Philippines' most extensive fiber optic backbone and fixed line and cellular networks. His prior designations at PLDT include VP and Head of Core Network Planning Engineering and Integration (Fixed and Wireless), VP and Head of Transport Planning and Engineering (Fixed and Wireless), AVP and Head of Access Planning and Engineering (Fixed Network), and AVP and Head of Network Planning and Engineering (Fixed and Wireless).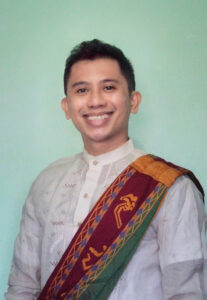 Jaybie A. de Guzman
Jaybie A. de Guzman, Ph.D., is an Assistant Professor at the Electrical and Electronics Engineering Institute, the University of the Philippines – Diliman. He received his Ph.D. Electrical Engineering Networks at the University of New South Wales (Sydney). He is working on air quality monitoring with a network flavor, as well as, on human-computer technologies. In addition, he is interested in working with future and emerging technologies- i.e., IoT, wearables, and mixed reality—with a flavor of security and privacy. Dr. de Guzman has co-authored papers on the Development of a handshake system for TV white space application based on OFDM in Proc. 2015 AUN-Seed-Net Regional Conference on Electrical and Electronics Engineering; Characterization of power line communications using FSK for home applications in Proc. 2014 AUN-Seed-Net Regional Conference on Electrical Engineering, Kuala Lumpur, Kuala Lumpur, Mar 2014; Social graph-based partitioning and distribution for OSN content caching and proactive delivery in Proc. 2013 IEEE International Conference on IT Convergence and Security, Macau, Dec 2013, Improving the performance of content delivery networks through social partitioning in Proc. 2013 AUN-Seed-Net Regional Conference on Computer and Information Engineering, Bangkok, Aug 2013.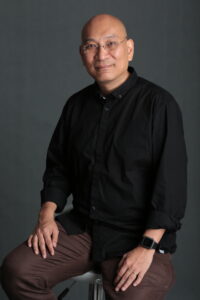 Alvin Alvin B. Marcelo
Alvin B. Marcelo, MD, FPCS, is a general and trauma surgeon by training and is currently the Chief Medical Information Officer of the St. Luke's Medical Center. He is also the Executive Director of the Asia eHealth Information Network. Before this, he served as Senior Vice-President and Chief Information Officer of the Philippine Health Insurance Corporation (PhilHealth). As the Director of the University of the Philippines Manila National Telehealth Center and Chief of the Medical Informatics Unit, Dr. Marcelo established the Master of Science in Health Informatics program and conducted local and international research in eHealth and health information systems development. He completed his postdoctoral fellowship in medical informatics at the National Library of Medicine in Bethesda, Maryland, where he explored his research interests in telepathology, mobile computing, and bibliometric analysis of MEDLINE content. Dr. Marcelo previously managed the International Open-Source Network for ASEAN+3, a center of excellence in free or open-source software established by UNDP, and advises the Community Health Information Tracking System (or CHITS), a Stockholm Challenge finalist in the health category in 2006. He is the Philippine representative of the Asia Pacific Association for Medical Informatics (APAMI) and the International Medical Informatics Association (IMIA). Dr. Marcelo is certified in the governance of enterprise IT (CGEIT), The Open Group Architecture Framework (TOGAF), Archimate, and COBIT5 Foundation/Implementation. He is also a fellow of the Philippine College of Surgeons. Dr. Marcelo is an inaugural fellow of the International Academy of Health Sciences Informatics (IAHSI 2017).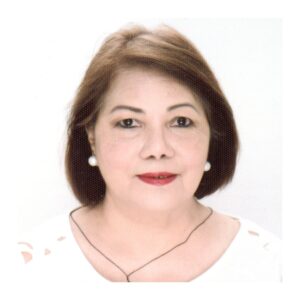 Maria Maria Corazon (Maricor) Akol
Maria Corazon (Maricor) Akol is the Founding President of the Philippine National IT Standards (PhilNITS) Foundation, Inc. (formerly known as JITSE Phil Foundation, Inc.). PhilNITS is an NGO implementing a Certification Program for IT Professionals, a joint project of Japan's Ministry of Economy, Trade, and Industry (METI) and the Philippines' Dept. of Trade and Industry (DTI). She graduated with a Bachelor of Science degree in Physics, cum laude, from the College of the Holy Spirit. After graduation, she worked as a Scientist at the Physics Department of the Philippine Atomic Research Center and as a part-time Physics Instructor at the College of Arts and Sciences and the College of Engineering at the University of the East. Her career in IT started when she was hired as a Systems Engineer at Datronics Philippines, Inc. After three years in the company and after being promoted to Sales Manager of the firm, she opted to resign and, together with some friends, set up Hexa Integrated Services, Inc., a Computer Service Bureau specializing in data encoding services, programming, and manpower placement, where she served as its President and General Manager. However, when some of the original incorporators migrated and some accepted government appointments, they decided to close the company, and she set up Hexa Corporation, a family-owned company.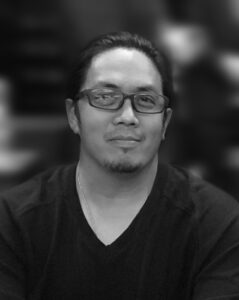 Vincent (Achie) Atienza
Vincent (Achie) Atienza pioneered and transformed Globe Telecom's Peering and Interconnection Strategy for over a decade. He is responsible for managing the end-to-end evolution/optimization of Globe's IP ecosystem, focused on the core infrastructure that functions as the local & international Internet gateway. His role extends to cost management, business development, and nation-building. Before joining Globe, he managed the Internet services portfolio for Eastern Telecommunications Philippines Incorporated (ETPI). Outside Globe, he is passionate about improving his home country's Internet and Peering ecosystem and contributing to the global Internet community. He was instrumental in the Philippine Network Operators Group (PHNOG) rebirth and has led the group as Chair since 2015. He is also a member of the Board of Trustees for the Internet Society Philippine Chapter (ISOC-PH) since 2013. Last February 2020, he was elected part of the Asia Pacific Network Information Centre – Executive Council(APNIC EC), the First and Only Filipino on the board, where he concurrently holds the secretary function. Achie also leads several Internet working groups and Program committees, with speaking engagements at global Internet conferences.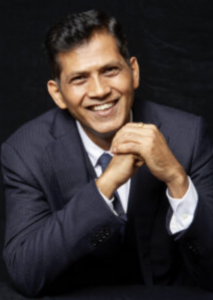 Mahesh D. Kasar
Mahesh D. Kasar is a Senior Vice President at Rakuten Symphony, responsible for Indirect & Channel Sales, and heads the APAC Sales operations. Before joining Rakuten Symphony, Mahesh contributed to Rakuten Mobile, Inc., as Vice President and Head of IoT, CPaaS, Media Services Platforms, and International Roaming Business. In addition, Mahesh was President & Representative Director at Innoeye (acquired by Rakuten Symphony), leading the operations for APAC and ANZ regions, among other roles. He has over 25 years of varied leadership experience in start-up entrepreneurship and large enterprises with engineering, sales, and business operations responsibilities for product and services businesses in the global telco space. Mahesh holds an Executives Degree in Management from MIT Sloan School of Management in Massachusetts, USA; a post-graduate degree from IIT Mumbai, India; and an Engineering degree in Computer Science from IST Pune, India.
---
Event Materials
Asia Open RAN Academy Course Catalog