The E-Auction System in Bangladesh
Overview The recent introduction of the electronic auction (e-auction) system in Bangladesh has significantly changed the Bangladesh Customs auction procedure by replacing traditional manual procedures. Before the new e-auction system, Bangladesh Customs conducted manual auction procedures for auctioning confiscated and abandoned goods. The manual auction system was lengthy, cumbersome, costly, and time-consuming. It resulted in a loss of revenue and caused congestion at the port's warehouses, which led to deterioration in the quality of goods. Because of this, Bangladesh Customs took the initiative to introduce the e-auction system to enhance efficiency. The USAID Feed the Future Bangladesh Improving Trade and Business Enabling Environment Activity, as part of its assistance to Bangladesh Customs, provided technical assistance in establishing the e-auction system.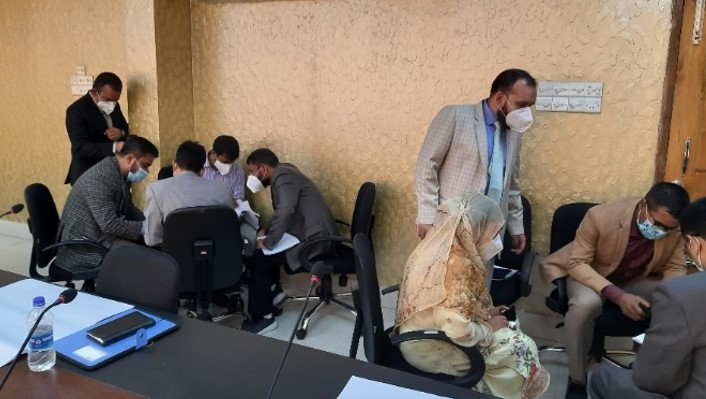 Key Features of the e-Auction

Online based e-auction removes the need for the physical presence of the bidders. Any interested bidder can participate through online access to the system. It will also reduce paper work, save time and prevent backlogs for auction.
The online bidding process will attract ordinary people and organizations, thereby increasing the number of bidders and ensuring increased prices, transparency, and increased revenue.
The new e-auction system makes the auction procedure transparent, fast, and effective in collecting revenue. It will also reduce the workloads of the Customs officials giving greater efficiency.

After participating in the first e-auction at Chattogram Customs House on the 27th October 2020, Saifuddin Chowdhury, one of the bidders, said,
"This is the first time I have been able to participate in the auction sitting at home. I did not have to rush to the custom-house to take part in the auction. This is a very good initiative."
Md Faisal bin Rahman, CCH Deputy Commissioner (Auction) commented,
'"For the first time, a good response was received for an online auction. Measures have been taken to rectify the problems identified in the first auction. The great advantage of this online auction is that anyone from any part of the country can participate according to the rules."
The Feed the Future Bangladesh Trade Activity further strengthened this initiative by updating the e-auction software based on its users' feedback and conducted training programs on the existing regulations of the auction process and technical operation of e-auction software. This training equipped the Bangladesh Customs officials with the knowledge and skills to effectively operate the e-auction system.